Las Vegas 29 Dec 2016 – 1 Jan 2017
29 December
Went down to the Las Vegas Strip; didn't see much interesting except the following (as usual, click a picture to see it at a larger size):
This slightly creepy old-style billboard: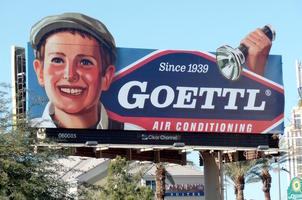 The up escalator near the MGM Grand was out of order, so I got a close-up of some escalator treads.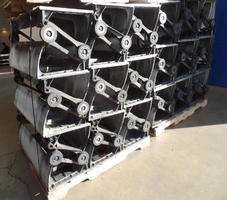 And, in other signage, some company that thought, "Hey, let's use an umlaut so we can be pretentious!"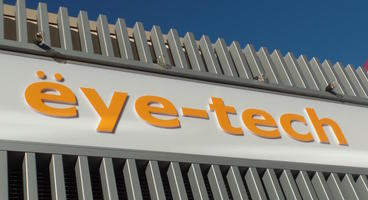 And an excellent choice of font for this restaurant: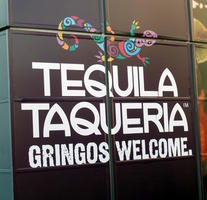 30 December
Went to downtown Las Vegas and saw this set of murals painted on the fencing around a construction site; there is some overlap between the pictures. Here is the web site for the group that did the paintings.
This is painted on the second floor of the Emergency Arts building.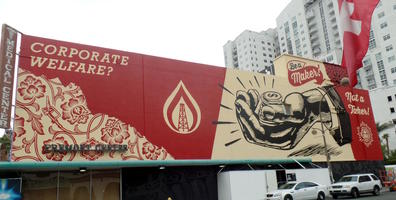 This seahorse sculpture is quite intriguing:
This is on the side of the El Cortez Hotel and Casino; don't know if it is new or not.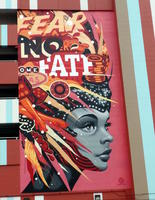 And finally, a storefront painting, a retro-style sign, and a sticker. The site for the sticker has some interesting blog posts.
31 December
Just these two pictures of what used to be the Liberace Museum, and is now a (somewhat run-down-appearing) banquet hall: